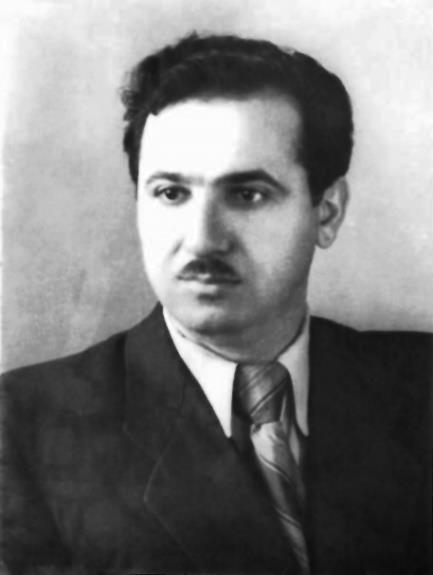 Imanov Latif Mukhtar oglu was born on September 15, 1922 in the city of Shusha. In 1944 graduated from the Faculty of Physics of the Azerbaijan State University. In 1954 became a doctor of philosophy in physics, in 1964 - a doctor of science in physics, in 1966 he received the degree of professor, in 1968 was elected a corresponding member of the Academy of Sciences of Azerbaijan, and in 1976 - a full member.
Having started his career at the Institute of Physics of the Academy of Sciences of the Azerbaijan SSR, he worked as a researcher, senior researcher (1944-1954), head of the laboratory (1954-1980). L. Imanov is a well-known scientist in the field of radio spectroscopy. The main directions in the field of radio spectroscopy of molecular gas, dielectric relaxation, electron paramagnetic resonance and nuclear magnetic resonance spectroscopy received important scientific results of his scientific activity. Under the leadership of L. Imanov, complex devices for gas radiospectrometers created, various molecules and their isotopic forms of microwave spectra were studied, and isomers of the transformation of alcohol and mercaptan molecules were identified. The scientist achieved success in the field of research of measuring devices with the help of organic liquids and solids, studied the spectrum of electron-paramagnetic resonance of glasses and its electrical properties.
He is the author of more than 150 articles published in foreign and national journals (10 of which are copyright certificates). Under his leadership, 10 Doctors of Philosophy and 1 Doctor of Science defended.
L. Imanov was a member of the Scientific Council of the Academy of Sciences on spectroscopy of the former Soviet Union and chairman of the Republican Scientific Council on radio spectroscopy. He awarded the honorary title "Honored Worker of Science" (1979).
Academician Latif Imanov died in Baku in 1980.